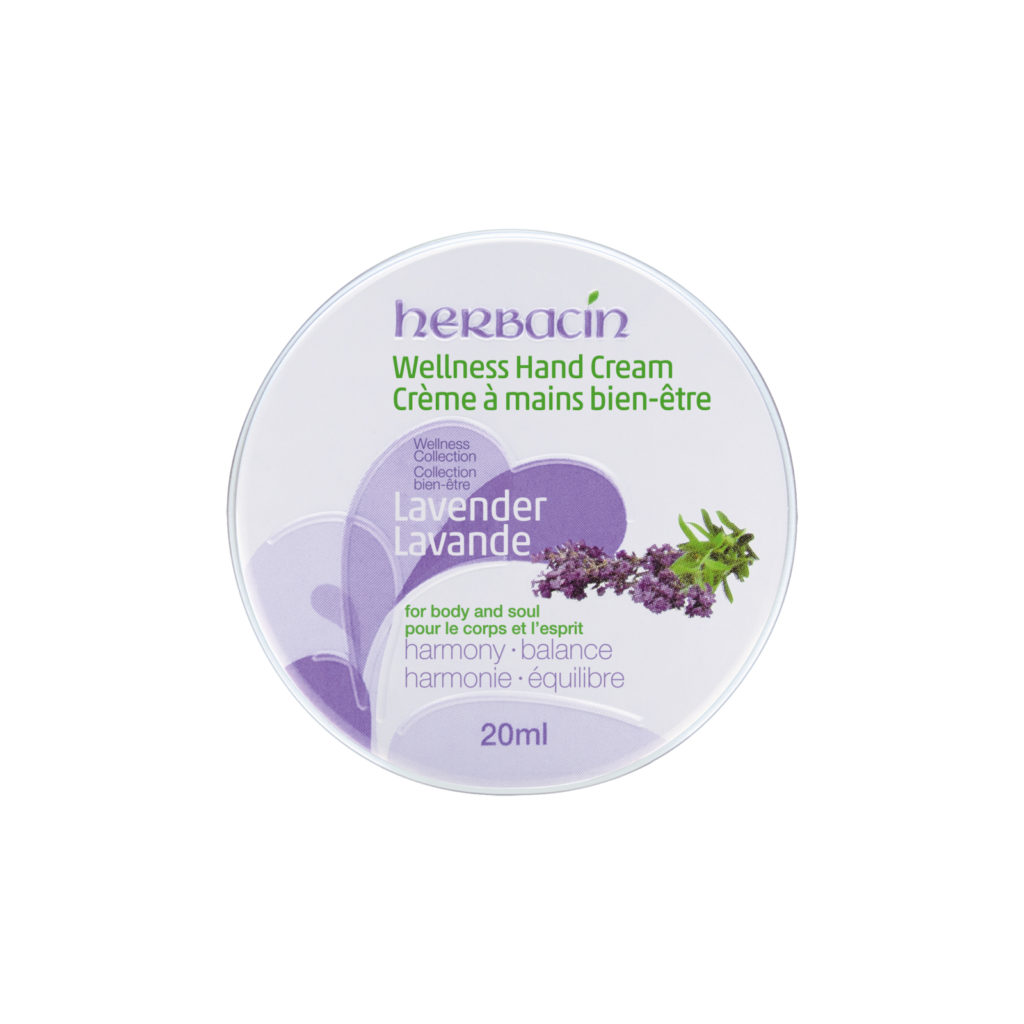 Wellness Hand Cream – Lavender
Pamper your hands for a well-being sensation with lavender scent oil and plant-based glycerine! This newest Herbacin Wellness hand cream smooths dry and chapped hands, leaving them long-lasting hydrated. The Herbacin Wellness Lavender hand cream combines powerful skin protection with intensive care and regenerative properties. This dermatologically tested hand cream is:
paraben-free
contains no mineral oil
contains no animal ingredients or by-products
not tested on animal
Wellness Cream – Lavender: 20 ml tin
This item will ship to Canada for US$18 per order.
Ingredients:Aqua, Glycerin, Glyceryl Stearate, Dimethicone, Cetearyl Alcohol, Ethylhexyl Palmitate, sodium Cetearyl Sulfate, Allantoin, Panthenol, Bisbolol, Caprylyl Gylcol, Phenoxyethanol, Parfum, Coumarin, Limonene, Linalool